Presentation of the TRC report to the Parliament in congress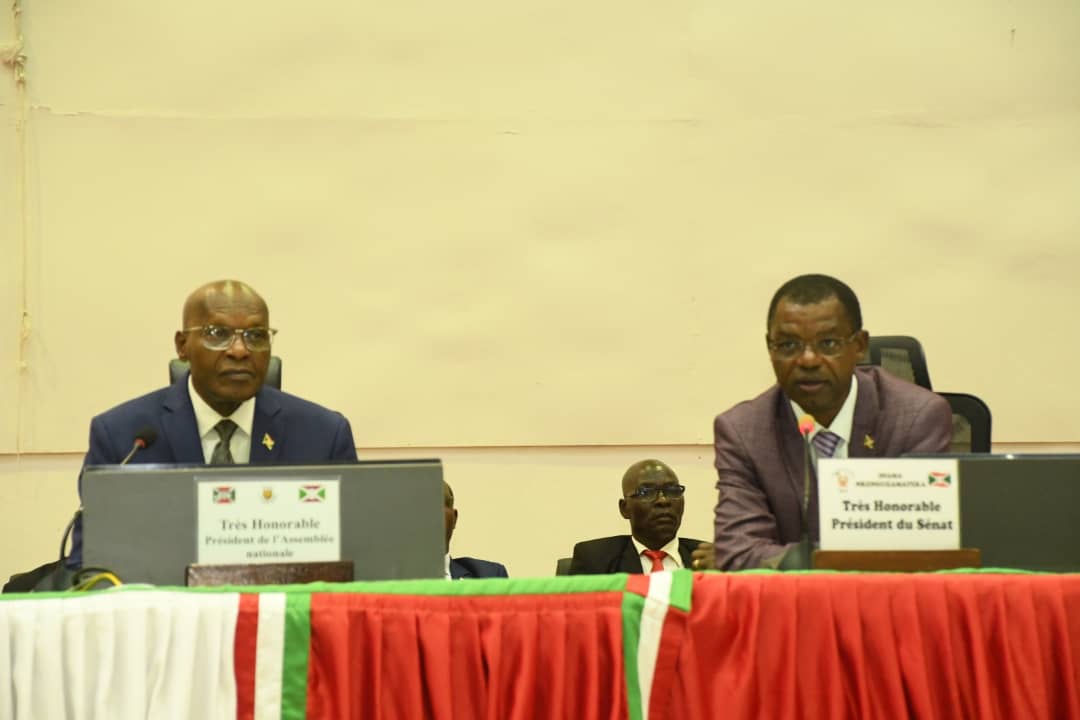 The Burundian Parliament met in congress, on Monday, September 18, 2023, at the congress palace of Kigobe, in Bujumbura Town, to follow the report of the Truth and Reconciliation Commission (CVR) of the year 2022 which covers the period 1885-1973 as well as the results of surveys carried out over the past 4 years (2018-2022).
During the presentation of this report, the President of the TRC, Ambassador Pierre Claver Ndayicariye, indicated that this Commission aims to illustrate the crimes committed, the role of the perpetrators of these crimes, the cause of the killings perpetrated during the aforementioned period, unmask mass graves and prevent such abuses.
He specified that the TRC has already collected many documents and testimonies on the reality of the macabre past in Burundi. "We noticed that the colonizers triggered ethnic divisions in Burundi as part of the 'divide and rule' policy," he added.
Ambassador Ndayicariye advised Burundian citizens to reveal the truth about the tragic events which have devastated the country and ask forgiveness from the victims to prepare a bright future for coming generations.
Shortly before their interventions, the parliamentarians watched a documentary film recounting the activities carried out by this Commission during the aforementioned period.
Among the points raised by the speakers is the desire to erect memorable monuments to the dark events perpetrated in our country; tell the truth, dare to ask for forgiveness and rehabilitate the victims; legally qualify the crimes committed, etc.
This Congress of Parliament was sanctioned by a Final Declaration.